Is a child's progress affected by the long summer break? Research seems to suggest that it is. Classroom teachers often report that some students struggle in their first few weeks back at school in the autumn. The phenomenon of summer learning loss means that young people lose academic skills and knowledge as a result of the long break.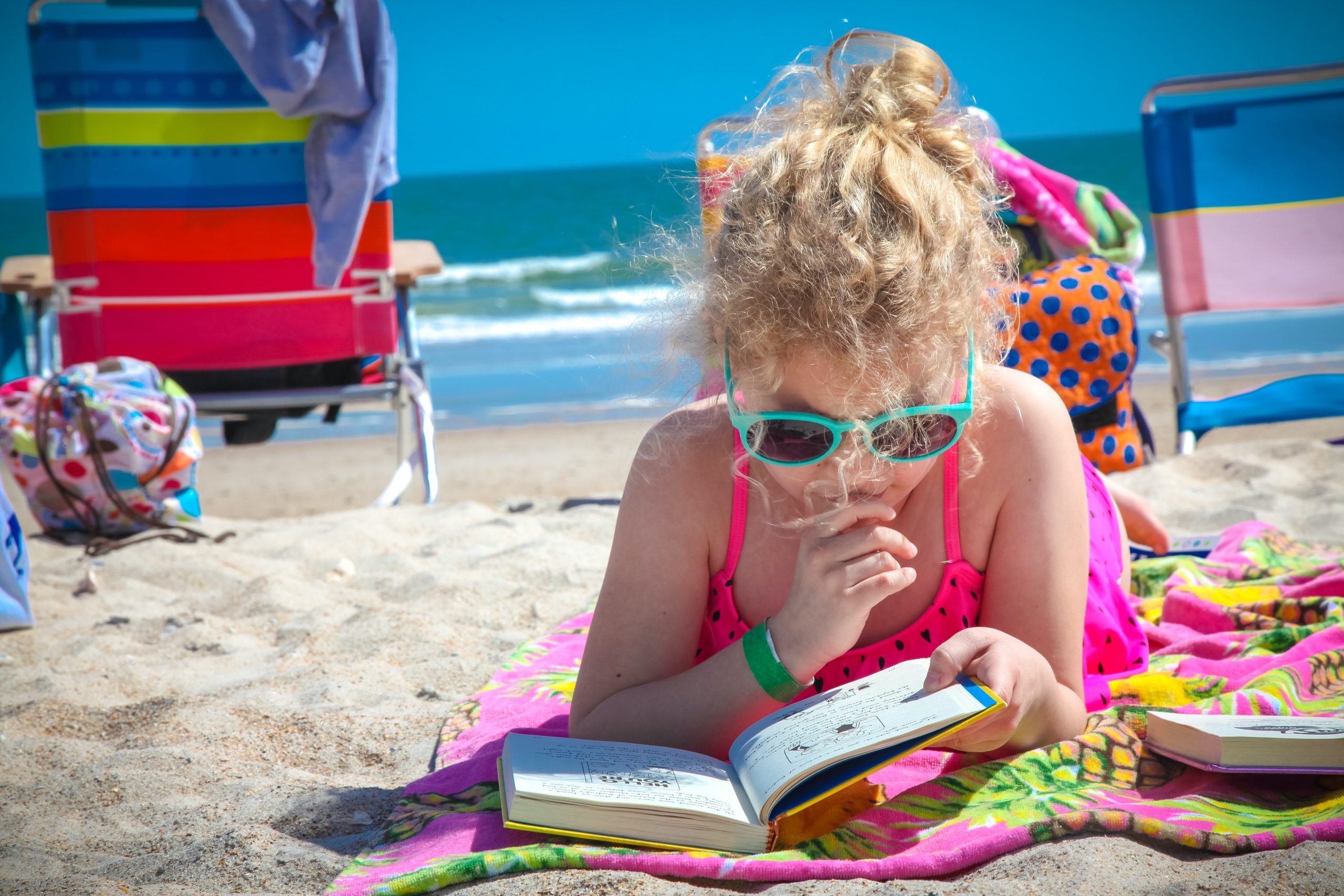 One obvious question is to consider why on earth it is that we have such a long summer holiday in the first place. A popular myth is that school children were let out of school over the summer so that they could help with the work in the fields. There seems to be no basis to this widely-held belief (I believed it myself for years).
The UK school system was in fact developed over the course of the 19th century, by which time English farms were rapidly becoming mechanised. Children being required to help with the harvest would only have been relevant to a vanishingly small percentage of the population and besides, anyone who knows anything about farming will tell you that a holiday ending at the start of September is not going to be of much use for bringing in the harvest, the bulk of which tends to happen in early autumn. Whatever the origin of the traditional six weeks off at the height of summer might be, it certainly wasn't for agrarian purposes.
The educational tradition of a long summer break allowing for travel dates back to the concept of the Grand Tour, which in the 18th century was an important rite of passage for young men graduating from Oxford or Cambridge. The Grand Tour involved visiting classical sites, viewing great works of art and architecture, developing their language skills and cultural knowledge and collecting souvenirs; the whole process was seen as an extension of a young man's cultural education and an essential part of their initiation into society. While the Grand Tour may seem like something from another era, its principles are still with us – what we do as tourists (visiting museums, buying souvenirs, practising our language skills and trying to absorb local culture) is strongly influenced by the aims of the 18th century; the enduring popularity of Paris, Rome, Florence and Venice as essential destinations for all perhaps betray the fact that we're not as far from that mindset as we think we are. Given that the educational reform acts of the 19th century were driven in parliament by enlightened educational idealists, it seems plausible that they were (perhaps unwittingly) influenced by the notion that extended time for leisure and travel must be built into the academic timetable. Quite how they thought the working poor were going to access its benefits is anybody's guess, but maybe they were able to see into the future and predict the advent of cheap flights in the 20th century.
But, I digress. The long summer holiday is here to stay and while there have been numerous calls over the years for the system to be adjusted, nobody has yet come up with a viable suggestion for how to make it happen. So here we are, with all students facing six to eight weeks out of school and the potential learning loss which comes with it.
Let's look at what the research says about summer learning loss, which has been superbly summarised in a recent blog post by Innerdrive. They point out that according to a recent meta-analysis of 13 studies, which looked at over 50,000 students, children experience an average summer learning loss of around one month. But learning loss over the long summer holiday is neither inevitable nor insurmountable – not all students suffer from it. Therefore by taking some proactive steps and preventative planning, not only can summer learning loss can be minimised but the long stretch away from the classroom can be an opportunity for catch-up.
So what can families do to support their children during the long break? Without a doubt, the most powerful thing they can do is to read to and/or with their child. Children benefit in multiple ways from being read to. Adults reading aloud to children exposes them to material that may currently be beyond their reading age but to which they are able to respond; this helps to increase their vocabulary as well as their general exposure to literature and the wider world.
Many families like to make the most of the holiday to do more educational trips and visits; museums and galleries are much more child-friendly these days and most of them offer interactive workshops free of charge. While such experiences may not appear to support your child's curriculum directly, you'd be amazed what a difference they make to a child's general view of the world and their place within it.
There has been a notable increase in demand for summer catch-up sessions this year, and I wonder whether more and more families are taking action to counteract the various ways in which their children have suffered learning loss over the last two to three years. This summer I have several clients who have specifically sought out a tutor for intensive work during the summer holiday and this can certainly be a powerful way to make up for lost time. Parents can help with studies too by supporting their child when it comes to the rote learning; a tutor can do the complex work, demystifying a subject and identifying misconceptions, but the process of memorisation requires frequent repetition: unless you want to pay your tutor to meet with your child every day (or even several times a day!) this is where you come in. Ask your tutor to give you a copy of what your child should be learning and spring frequent quizzing upon them: there really is no substitute for regular, short bursts of retrieval.
Whatever decisions you make for your child during the long summer break, remember that learning in itself is a valuable and enriching process. Too many people remain convinced that children require a "complete break" from learning, as if learning in itself is a strain. The reality is that children are hard-wired to learn; asking them to continue to do a little bit of academic work is not going to ruin their life (although some teenagers may of course claim otherwise …).