As a teacher of 21 years as I have spent my day job teaching groups of 25, 30 or even more. I remain fascinated by the different dynamics of the one-to-one setting in comparison to the mainstream model.
One-to-one tutoring is remarkably powerful compared to what teachers can achieve in the mainstream classroom. As a tutor, I have taken students from the bottom of their class to the top; I have also witnessed other tutors do exactly the same for students who were at the bottom of my own classes. So what is it about what tutors do that can make us so effective?
The overwhelming benefit comes – in my opinion – from the opportunity to delve in and unpick a student's understanding – or rather their lack of it. I usually uncover a whole raft of small misconceptions or gaps in a student's knowledge within the first session. I imagine a student's developing knowledge of a subject as like a wall; students who come to a tutor for help have often got bricks throughout that wall that are either misshapen or missing altogether, causing the whole structure to be at risk of collapse. This is where tutoring comes in: repointing, replacing and reinforcing the bricks as required.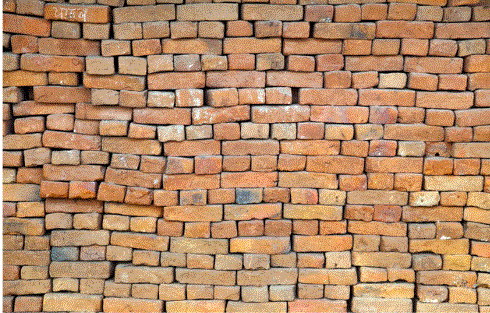 During the process, a tutor can build a real relationship of trust. Some of these students are so convinced that they're "rubbish" or simply can't do it that the revelation that they can understand the concepts in front of them is remarkably powerful. It is not that a tutor necessarily knows their subject and better than the classroom teacher – it is the fact that a tutor has one-to=one time dedicated solely to one child's needs; it is also that the tutor is (or should be) skilled in identifying and resolving a host of minor misconceptions or gaps in a child's knowledge that are holding them back. The result can seem like a miracle.
There's a lot of talk in education that teachers can and should be doing this – that through the right kind of differentiation every single child's needs can be met by their classroom teacher. The truth? This is absolute nonsense. Of course classroom teachers can't do that, as anyone who has been one will tell you. Of course children with particular needs can fall behind in the mainstream classroom – those who have missed a large amount of the curriculum through absence, those with SEND, those who have fallen behand for whatever reason and indeed those who are ahead of their peers.
Students who often suffer the most are the quiet ones – they can fall behind without being noticed; yet they can have enormous potential in a subject – again without being noticed. I've thought a lot in my work about non-verbal cues, those tiny indications that an individual student can give off when they're not following something – a twitch of the mouth, a furrow of the brow. In tutoring, that's the moment to pause and rewind: it's an absolute joy to be able to do so. In the classroom, not only do I not have time to respond to every non-verbal cue but the reality is I am more than likely to miss the majority of them in the sea of 30 faces.
Like anything, there are of course downsides to the one to one setting as well as benefits. Tutoring can be at risk of lacking direction – you're potentially not following a set curriculum, rather tailoring each session to the child, and as a result the sessions can seem to lack direction and it can be hard for inexperienced tutors to assess where to go next in terms of content. Similarly, how does one pitch one's expectations and also how does one manage those of a client who's paying for our services? Some parents see a tutor as the panacea for everything, not realising that what their child needs is – for example – some basic but regular help with learning their vocabulary. Of course, tutors can and should advise on the methodology, and there is definitely a place for a skilled subject-expert working on vocabulary with a child as part of their time together; but parents sometimes need to invest a little of their own time in their children's progress too. Vocabulary learning should be done little and often (ideally in short bursts every single day); so unless you can afford to employ a full-time live-in tutor (and believe me, there are some families who actually do so!) then you need to spend some time on supporting your child with their learning.
One of the biggest issues to consider in the one-to -one setting is the risk of cognitive overload, especially in sessions lasting an hour. (I counsel clients against the hour-long model for this very reason). One-to-one tutoring is remarkably intense, both for the student and for the tutor, so we really do need to consider how to pace our sessions to mitigate against this. Cognitive overload is counter-productive and can make students even more anxious and overwhelmed; tutors need to consider how not to over-burden students' working memory during the session whilst still keeping the level of challenge high.
I have enjoyed my 21 years at the chalkface immensely and my time in the mainstream classroom has gifted me with what I hope will be a long-lasting insight into the problems that my clients are facing when they come to me; it also grants me an insight into the challenges faced by teachers and my aim will always be to support them in the almost insurmountable challenges they face. Tutors should never undermine the classroom teacher, nor use resources that could ruin their lesson: there is nothing worse for a classroom teacher than handing out a resource and then hearing a child pipe up "I did this with my tutor at the weekend!" So don't do that, please! In an ideal world, a tutor should be able to communicate with the classroom teacher to enable a powerful support network to form around a child who is struggling – I think we are a long way off teachers reaching that level of trust just yet (something I might explored in another post), but I hope to see it happen before the end of my career.